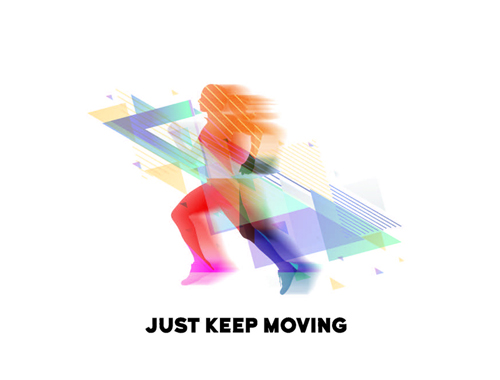 Introduction:
Physical inactivity is an important risk factor for the long-term health of young people. Health risk behaviors established during youth often persist into adulthood, resulting in potentially harmful effects on the short-term and long-term health. Although research on physical activity in Saudi Arabia is limited, the few available studies reveal high rates of physical inactivity, especially among youth and women.
Entities in Saudi Arabia such as universities are working towards promoting physical activity. This is in alignment with the vision of Saudi Arabia 2030, and the role of the Community Partnership in raising the level of health awareness and physical activity among members of the community. We are providing this initiative to raise awareness about public health among students, faculty members and women in Riyadh community by establishing various social sports activities. This initiative will be held at the female university campus.
We want to turn this campus alive with sports and enthusiasm. We believe that this campus could be the location and the reason of newborn athletes and Olympic champions.
Vision:
Promoting public health and healthy lifestyle.
Mission:
To increase awareness of physical activity among women on KSU campus and Riyadh community.
Objectives:
Increase physical activity level.
Promote healthy lifestyle for female students and King Saud university faculty members.
Increase the productivity of academic achievement and work performance on KSU campus.
Program Plan: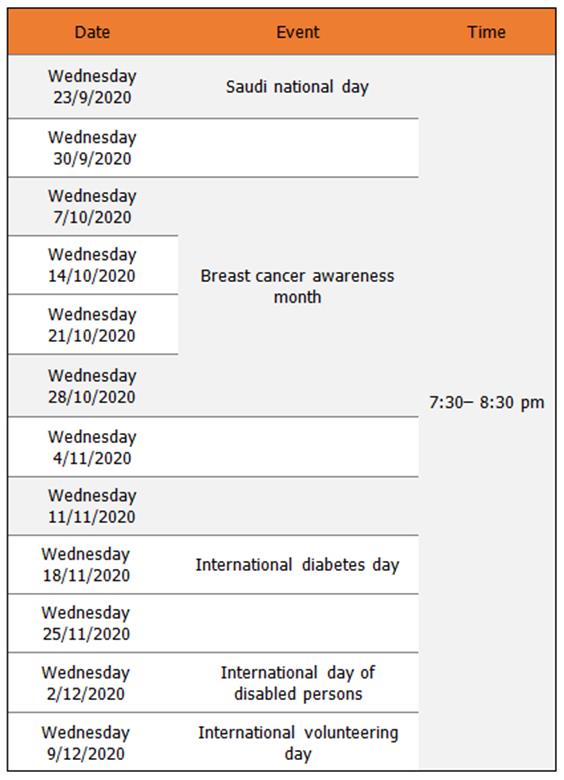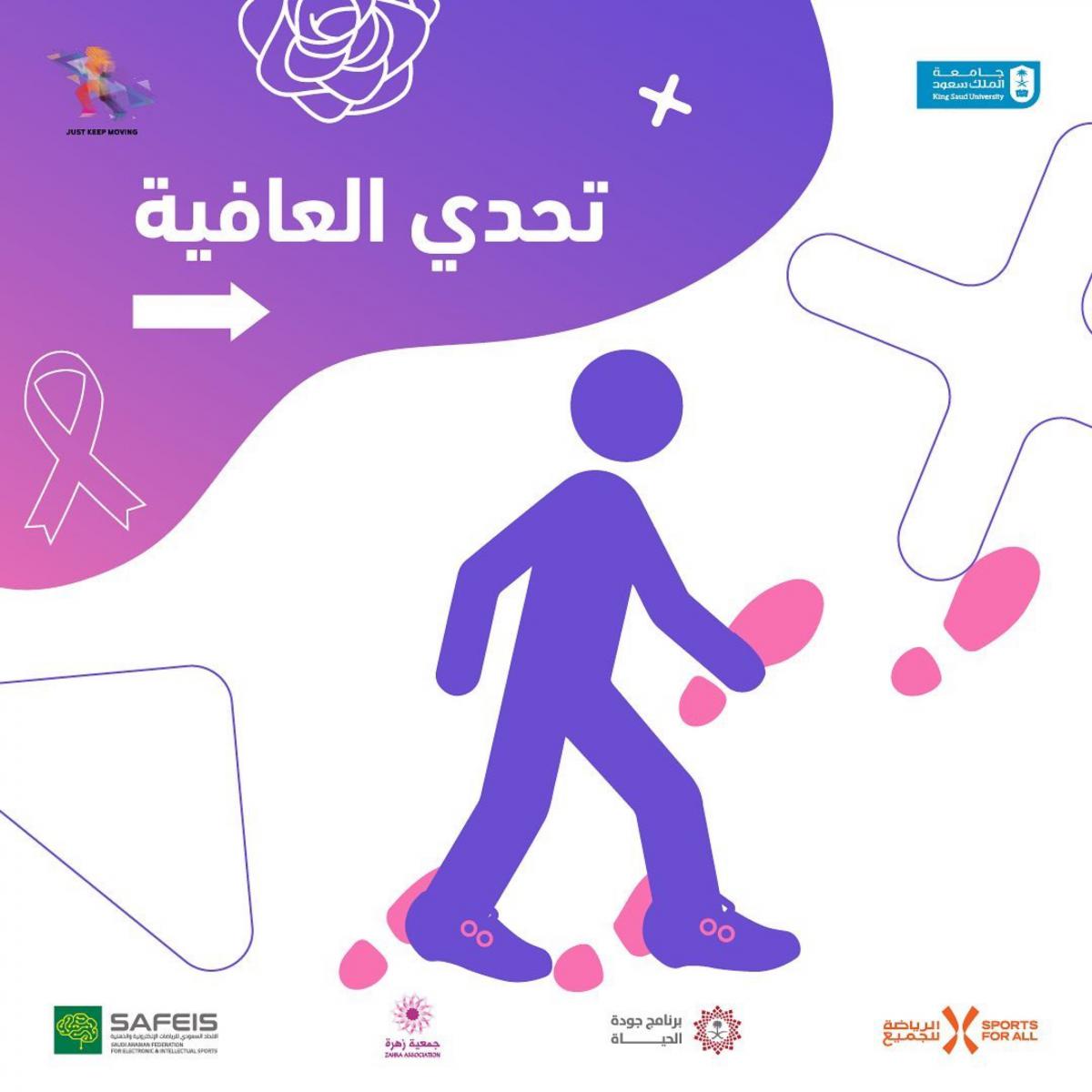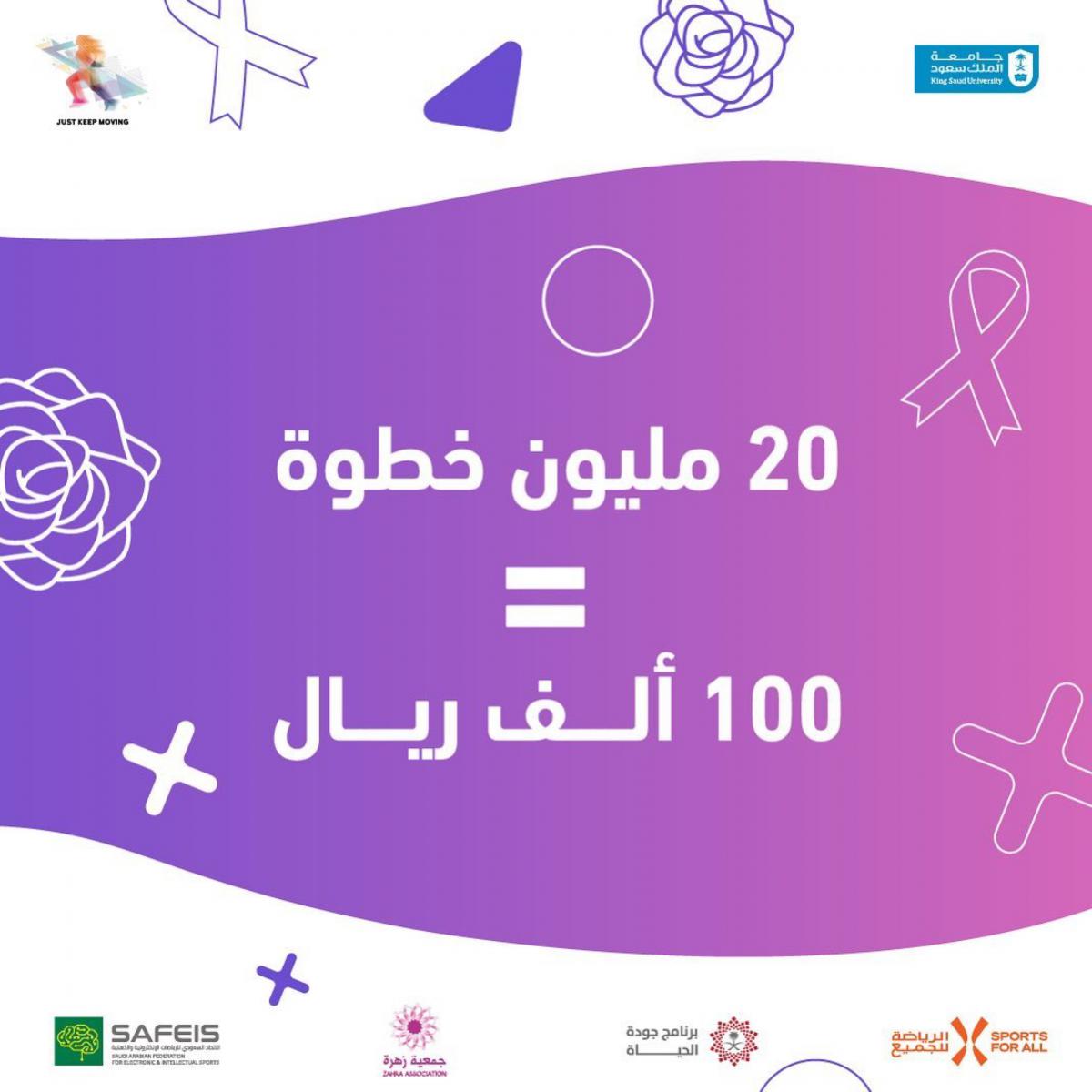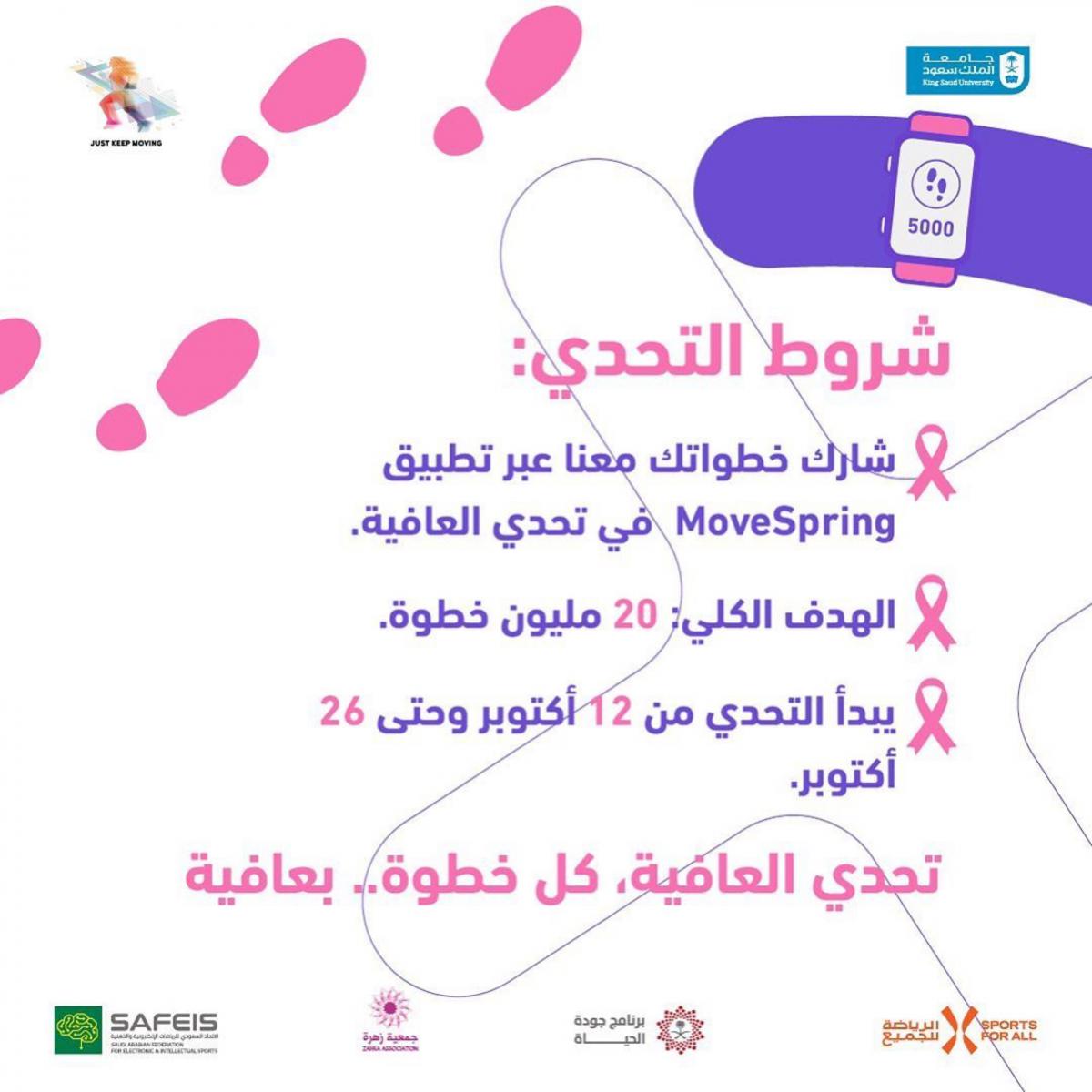 KSU Movement is pleased to launch its charitable sports challenge "Alafaya Challenge" in cooperation with the Saudi Federation for Sports for All and the Saudi Federation for Electronic and Intellectual Sports in the Move To Game initiative. The challenge aims to raise community awareness of the role of physical activity as a lifestyle in promoting health and preventing diseases, especially malignant diseases, and to intensify efforts in early detection of breast cancer, with the participation of community members with social responsibility and supporting their role in contributing to awareness by donating their steps taken to the challenge during the period of 12-26 October The value of services for recovering patients and patients in the Zahra Association
Share your steps ... and contribute to the donation
20 million steps = 100 Thousand Riyals for the benefit of recovering women and patients with breast cancer
Social Media:
Follow us to find out the details of the challenge on our social media platforms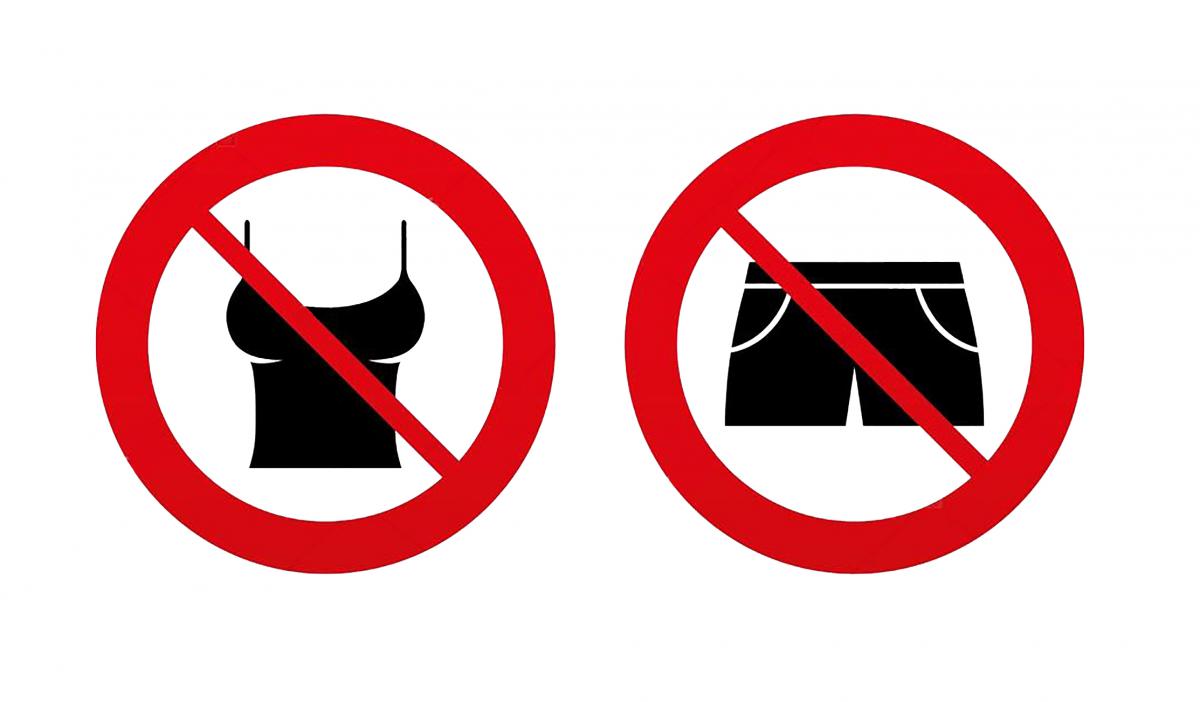 Founders Bio:
Dr. Mezna AlMarzooqi - Founder of KSU movement
email: malmarzooqi@ksu.edu.sa
An assistant Professor at the Community Health Sciences Department, College of Applied Medical Sciences, King Saud University. She did her PhD in public health physical activity behaviour at the University of Adelaide, Australia. She also has a master's degree in Public Health Education from the United Stated. In addition, during her master degree Mezna has an opportunity to train at the Pan American Health Organization (PAHO), the Regional Office for the Americas of the World Health Organization (WHO), Washington, DC, USA. She also has Certificate III in Fitness- Gym Instructor and Certificate IV in Fitness –Personal Trainer from the Australian Institute of Fitness, Australia.
Mezna is strongly passionate about community health and wellbeing. Her research interests include health promotion, walking behaviour, urban health, social determinants of health, international health, health inequality, and women's health.
Ms. Reem AlKamis - Co-founder of KSU movement
email: ralkhamis@ksu.edu.sa
A teaching assistant at the Laboratory Sciences Department, College of Applied Medical Sciences, King Saud University. She earned her master in Reproductive and Developmental Biology at Imperial College London, UK. Her research interests include women's health and reproduction.
Due to her passion in health and wellness, Reem has been a member of Challenge Female Club since 2007 and a co-founder of that club. She is also a certified Master Trainer from the European Institute of Fitness, UK.
We hope you are keeping well and safe in your homes. Because we believe that the one who has health owns everything; and promoting public health is one of the most important goals of our initiative. Therefore, we are pleased to launch the #Keepmovingathome initiative to encourage female students and employees of King Saud University to practice physical activity at home during a pandemic period (Covid_19