The Weekly Scientific Forum
"Knowledge Hour"
     Under the auspices of the vice-rector of student affairs Dr. Einas Al-Eisa, The Institutional Studies Department holds the Weekly Scientific Forum "Knowledge Hour" with the participation of KSU faculty members who have outstanding publications, or have received awards, activating the scientific research between humanitarian, scientific, and medical colleges. This program aims to disseminate knowledge and shed the light on the outstanding KSU scientists.
Forum Objectives : 
Encourage the interdisciplinary studies.
Review recent development in research.
Introduce and connect graduate students with the supervisors.
Share the scientific research experience between the colleagues.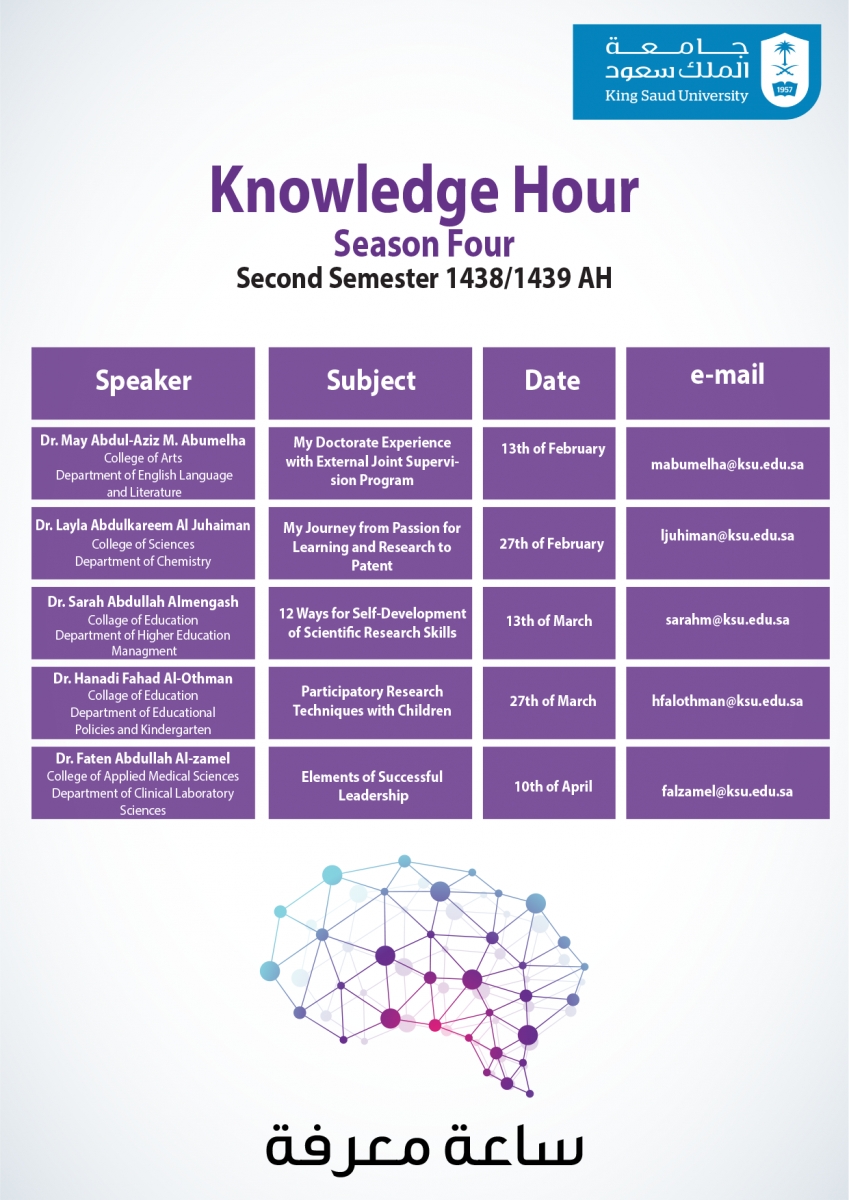 Previous scientific forums: